How Digital Menus Will Help You Up Your Game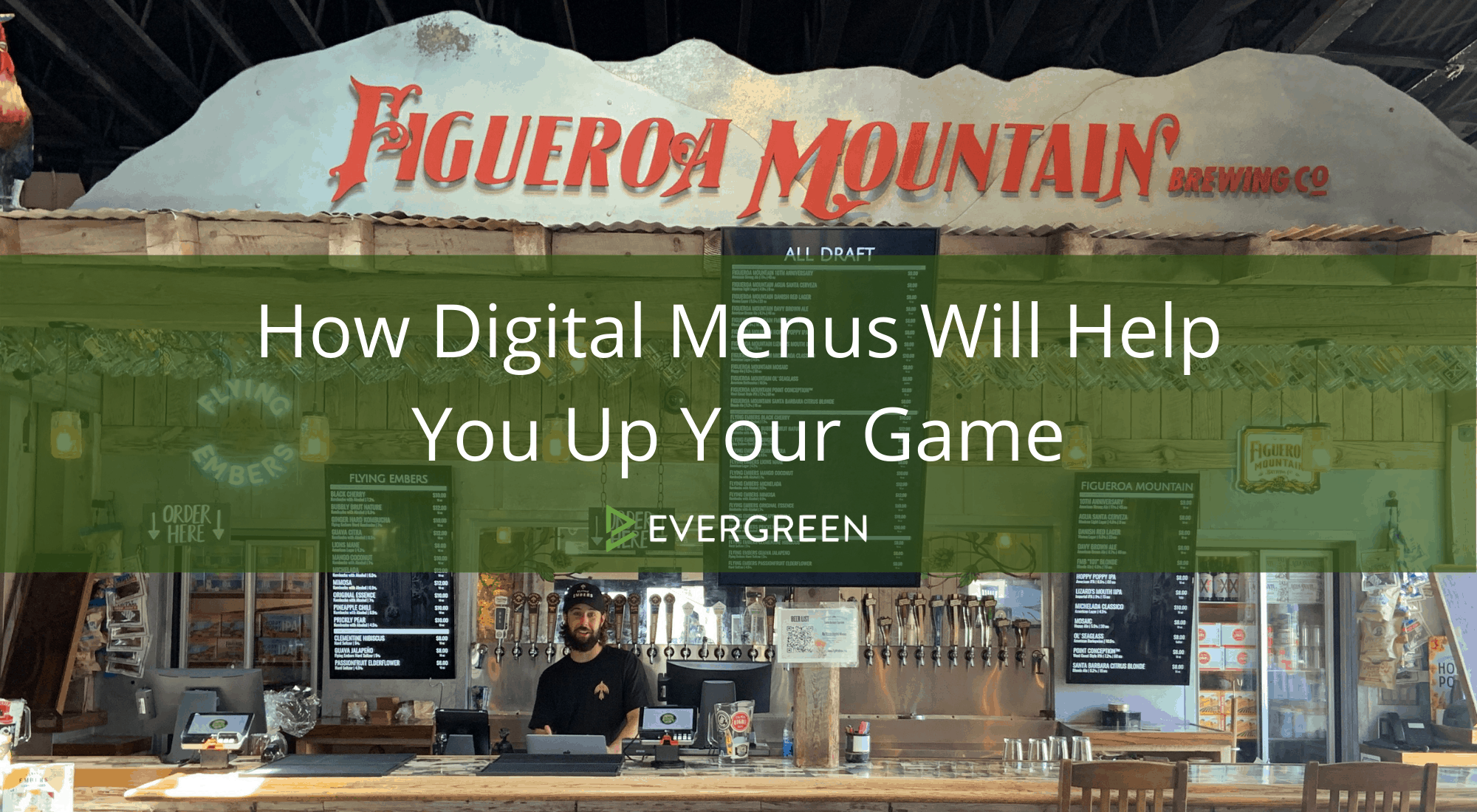 How much quicker could you turn your tables if your menu was updated in real time? There's far less volleying back and forth with customers about out-of-stock items and reviewing the day's specials when you implement a digital menu. Could the process of menu management and all that it entails become a thing of the past? When you add up all the time your restaurant spends printing, re-printing, distributing, collecting, and sanitizing menus and then multiply that across hundreds of customers, going digital just makes sense.
COVID-19 put us on the fast track to digitizing menus. Patrons are feeling much less nervous about navigating QR codes these days. Having access to a visually appealing and up-to-date menu from the moment they walk in the door gives customers a sense of empowerment– no more looking around to see what's on tap or searching for specials. All the information they need is at their fingertips.
Digital menus have been and will continue to be transformative to the restaurant business. There are so many benefits to adopting this easy and accessible technology:
Instant updates.

Want to promote a lesser-known menu item or one you've got extra stock in? Need to let your customers know that you've sold out of a particular item? In the amount of time it would have taken you to send a text message to your spouse, you can provide an updated menu for every person in your dining room. If you want to create a special that runs only for the next hour, go for it! Digital menus are drag, drop, and publish.

Cost smart, earth smart.

42% of the 8.2 million acres of annually harvested trees go to paper products. And the

environmental impacts

of paper menus come from more than paper – shipping fuels, packaging, and ink cartridges expand your carbon footprint when keeping up with paper menus. Digital menus do more than just save you money (though they do achieve that very well!) – they are a part of your overall sustainability plan. But your choice to go digital will impact more than carbon footprint – your customers will recognize the decisions you've made, and patronizing your business will make them feel like they're making a difference too. 

Social media.

Your digital menus will be linked to all of your social media accounts, which leverages your brand. You can feature positive reviews on your menu, inspiring your customers to take the plunge. The greatest part? Making a change on one menu automatically updates all your menus across social media platforms.

Visuals inspire people.

Be creative! There are so many ways to customize your digital menu to make it work for your business and your customers. Digital menus integrate the logos of most popular beverage companies, giving a visual appeal to your drink menu. You can choose the font, colors, and style that represent the heartbeat of your business. Adding photos could be what inspires your customers to make that extra order – or the higher-margin one.

Build a culture, build a brand.

Just like smartphones are used for far more than just calls, digital menus can serve a host of purposes for your business, including advertising upcoming events and building brand loyalty. People like to feel like they're a part of a community, and that's one of the things restaurants do best. 

You can start small.

Digital menus provide a mountain of possibilities. Take a look at these inspiring digital menu

examples

and notice what visuals appeal to you. As time goes on, you can scale up and add more features, such as a gorgeous picture of every dish. It's easy to start, easy to customize, and easy to keep making it better.

Easy to adapt.

Many people are resistant to change, especially when they have to learn new technology. The great thing about digital menus is that they're

not new technology

. Anyone who can use a smartphone can use a digital menu; no training required.
With what little effort it takes to help your menus go digital, there's really no reason to wait any longer. Customers are going to begin to expect the ability to access your menu in this way before we know it – in some places, that reality has already arrived.
Interested in seeing this easy-to-use digital menu management system in action? Click here to get your free demo and begin imagining the possibilities.