The Digital Menu: A Must-Have Tool for Restaurants Post-COVID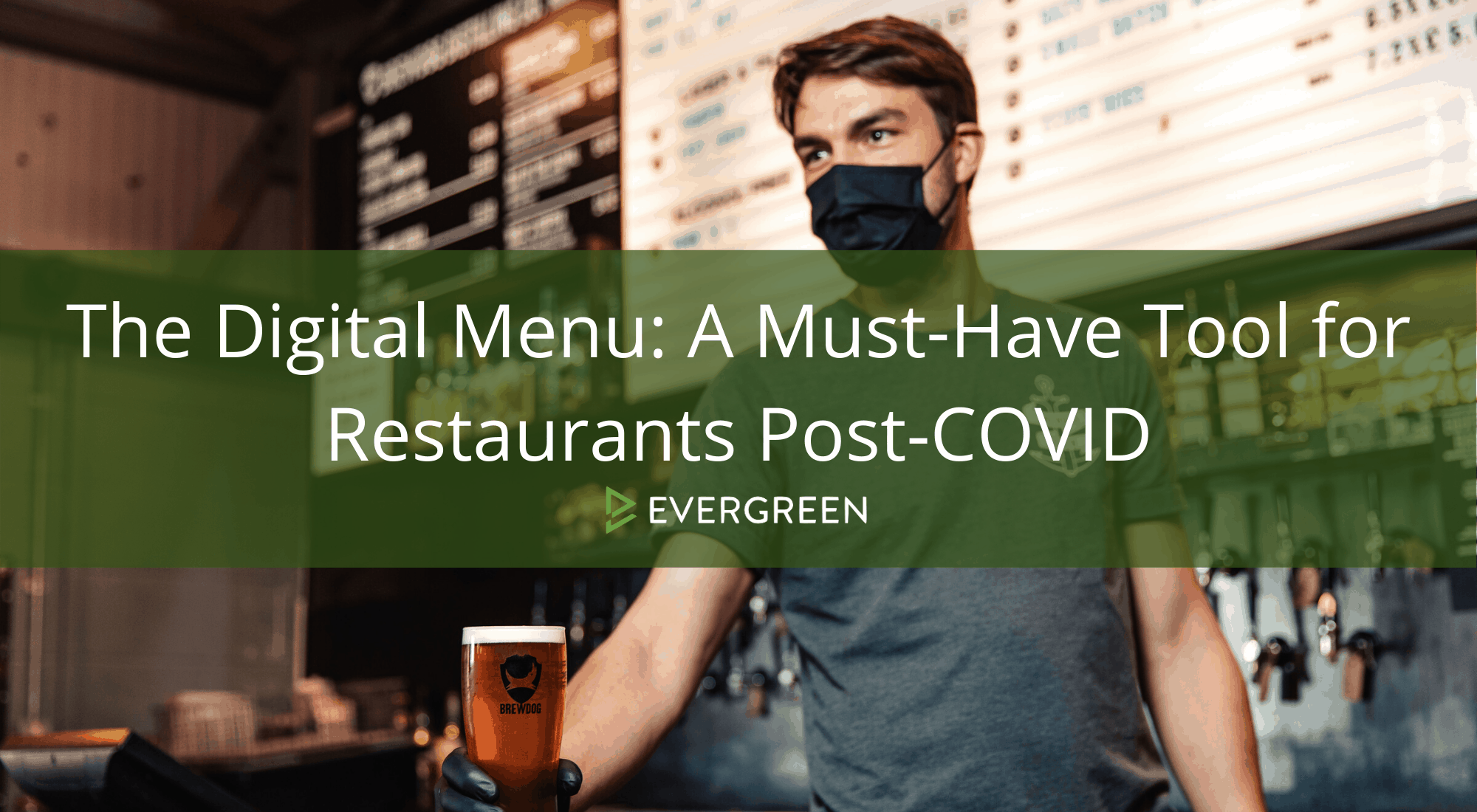 Are you thinking about getting a digital menu for your restaurant? Sure, digital menus have been around for a while – there has never been a better time to take advantage of them. gaining even more popularity in the COVID era.
With an electronic menu display, no one has to physically touch a menu to order food or drinks. It which makes them a great solution to combat current sanitation concerns. That's one of the reasons we included them in our COVID-19 checklist.
A digital menu board offers extra benefits beyond their relevance to the COVID era: they're simple, adaptable, and cost-effective. Simply put, a digital menu is the perfect way to follow post COVID guidelines while setting yourself up for future success.
Why Restaurants Love Digital Menus
A digital menu is a digital version of your print menu shown on a screen. It displays your regular menu items, specials, prices, and other content in a visually attractive way. Take a look at these inspiring digital menu examples for a better idea. Here are the top six benefits of using a digital or electronic menu:
Saves Time – Swapping out menu items, changing prices, and promoting specials take just minutes with a digital food menu. There's no need to manually update a physical display menu or re-print and order new personal menus for every change. With a digital menu, you can implement edits quickly, saving a ton of time.
Lowers Costs – A digital menu board requires an initial investment, but over time you'll save a substantial amount of money. When you update your menu, you don't have to order new ones. If you have a paper or handwritten menu, you don't have to pay the artist to re-do it every time you switch it up. Simply put, you eliminate all that extra spending on menu updates.
Increases Visual Appeal – Digital menus are visually appealing and easy to read. They do a fantastic job of drawing people in and captivating their attention. Even if you own a single location, you can enhance your branding by incorporating your social media feed on the board or by customizing the art to reflect your business's motif.
Flexibility – Digital food menus are incredibly flexible. You can design them to reflect what's current right now – no more out of date menus. If you have a new special, you can add it on the fly. If you want some holiday flair for the season – no problem! Making changes is straightforward, which allows you to operate in the moment and adapt your menu to fit your current needs.
Elevates and Unifies Your Brand – Digital menus provide brand consistency. This is particularly useful if you have multiple locations. It's simple to get every site updated with the same menu format in real time.
Enhances Sanitation – A digital food menu mitigates contact and touch substantially. Your customers don't have to physically interact with a menu, and your employees don't have to physically change a paper or static menu. This benefit is invaluable in the current times.
One of the top benefits lies in how simple they are to use.
Electronic Menus are Crazy Simple to Use
Adjusting a digital menu is as simple as ringing in an order in your POS. Any time you have a new promotion or a menu change, you just drag-and-drop those changes and watch them appear.
Restaurants around the country are utilizing digital menus in a variety of different ways. Some establishments have them mounted on the wall above the cash register for easy ordering. Others are putting them right outside the front door to attract and draw people inside. An electronic menu is also ideal for drive-thru windows, or the now popular curbside pickup option.
It's clear why so many restaurants are making the switch to a digital menu board. They're simple to use, sanitary, cost effective, and allow for optimum flexibility.
Interested in seeing how a digital menu could work for you? Try a completely free demo today to learn how an electronic menu board could make your life easier.
Click here for all the info.