New TapHunter Instagram Features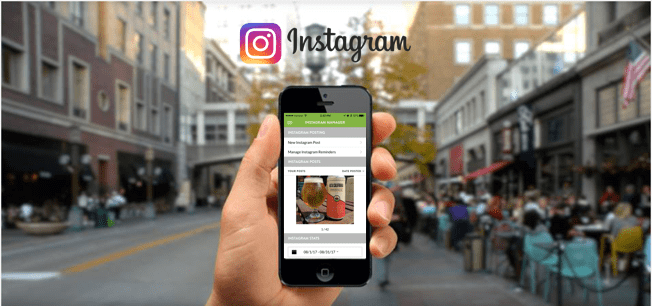 The New TapHunter Instagram Features provide exciting new ways to monitor and increase your following and engagement on Instagram.
View Follower Count and Recent Posts
We've introduced new ways to monitor your Instagram account and engage with your following directly from TapHunter. This includes seeing your follower growth over time, as well as how your most recent posts have performed. You can also see the most recent posts tagged at your location, and comment on your posts and those tagged at your location.
Photo Collages and Copy Beverage List
Now you can create an image collage with logos of some of the beverages on your list from the TapHunter Manager app. This can be great for easily making an image to promote the latest beers you put on tap. The image generator can create an image with up to four logos depending on how many beers you want to post about. Once you are happy with the image you can save it to your phone and launch the Instagram app to make your post.
Another great new feature for Instagram within TapHunter Manager is the ability to copy the names of beverages on your beverage list to share in the description of an Instagram post. You can either copy the most recent beverages you added so you can post about what's new, or select specific beverages from your list to post about.
These two new features make it super fast and easy to create both text and a photo to post on Instagram without spending a ton of time generating the content yourself.
Set Up Reminders to Post
One of the most important parts of building a successful Instagram account is posting consistently. The new post reminders in TapHunter help with this by reminding you to post as often as you'd like to. 
The reminders are sent as push notifications through the TapHunter Manager app and can be configured either through the app or in the dashboard.  
Show Posts With a Branded Hashtag on Your Digital Board
Bar and restaurant patrons are constantly taking pictures and posting to Instagram while they're out drinking, why not provide them with a way to interact with your business and show up on your TapHunter digital board? Now you can set up a branded hashtag in TapHunter and have your digital board display posts that use that hashtag.
We even take it one step further and use sentiment analysis, a form of artificial intelligence, to analyze incoming posts using your hashtag to see if they are positive or negative. Positive posts automatically display on the digital board, while negative ones go into moderation for you to manually approve or respond to. This ensures that the posts appearing on your board will always be the ones you want to showcase.