Tips to Improve Your Bar's Instagram Account [WEBINAR]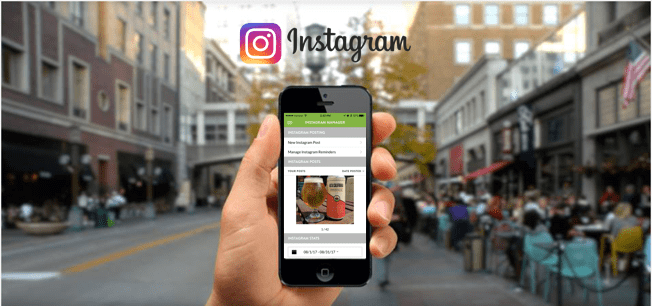 If your bar doesn't have an Instagram account (or if you have one but never post), we strongly suggest you change that. There are over 70 million photos and videos shared daily and 300 million monthly active users. Hello world! As a bar owner, you need to capitalize on this flurry of activity because your customers are not only using Instagram, they're probably using it to discuss your bar. Having a greater presence on social media helps to get you more exposure, and ultimately drive more foot traffic through your door. We've done our research and narrowed down the best Instagram tips for bars. Cheers!
Instagram Tips for Bars
Free Webinar
Watch the free webinar to see how Instagram can help your bar or restaurant make more money. The webinar covers best practices for engaging on the social network, like posting often, using popular hashtags, engaging with posts tagged at your location (these are different than posts that tag your @handle and are a little harder to find) and monitoring your stats.
Use a Theme
If you scroll through those Instagram accounts you love to follow, you may notice they have something in common: themes. Take Devil's Slide Taproom as an example. This Evergreen customer uses bold graphics and red colors that mirror its logo, together with trendy, close-up photos of kegs. Together, these images paint a picture of a beer-focused business with a fun flair. Chances are good that Devil's Slide draws a friendly, no-frills customer base that enjoys a good conversation and a good brew. Their Instagram branding is key to showing this off online and getting more likeminded guests through their doors.
Update Your Bio & Profile Link
Your bio should have a short, catchy description of your business. If you're an Instagram newbie, you'll find the bio section located at the top of your account. In the below example from Evergreen customer, Salud, their bio offers a few short lines that sum up their business (authentic Mexican, taco King). Take a cue from Salud and add an emoji or two to match your theme and add a fun, visual pop.
After you create the perfect bio of no more than 150 characters, it's time to add a URL. Unfortunately, you cannot add links to individual Instagram posts (though you can add links to Instagram stories if you have 10,000+ followers). So you're left with the one listed in your profile. The obvious choice here is a link to your bar's website. But how can we mix it up and create more engagement? Try a regular rotation of promotional posts that ask your customers to take action using this profile link. You could link to a landing page that collects mobile numbers for your SMS marketing program. How about sending users to the full gallery of your latest tap takeover after drawing them in with a single Instagram post? Or share exciting news about your business as Salud does below. Be creative!
Post Frequently
People debate about how often businesses should post to Instagram. What it ultimately comes down to is that you need to post as often as you can post well. It's better to skip a day (or five) and post a high-quality image and video with a clever caption than to share a grainy, low-quality photo that doesn't project the best image of your brand. That said, try not to go more than a week without posting something. An easy way to get ideas for fresh, regular content is with your Evergreen account. Our suggested posts feature gives you content ideas based on fun holidays, events you are planning and even positive reviews you've received. And don't forget to tell your fans to follow you on their TapHunter app!
#Hashtag Away
The hashtag is far more powerful than you might think. Hashtags are used to build a creative and efficient search functionality within a platform like Instagram. But what is the hashtag, you might ask? A hashtag is simply a pound or number (#) sign followed by a keyword. For example, #Evergreentechnology or #cheerstobeers. Studies show you will have more interactions on your posts if you include 11 or more hashtags. Use hashtags to help customers find your bar. If you don't know the first step to using a hashtag, check out this example from our account:
Buddy Up

Remember that Instagram isn't just about who has the most followers, it's about being social and building a community. Engage with your customers by liking their photos, leaving comments for them, and following them when they follow you. You can even do shout outs to your customers who engage the most with you. Partnering with influencers is another great way to be social. Influencers could be anyone from athletes to an Instagram user with a huge following. If their style and/or their customer base aligns with your bar, they're a candidate. Saint Archer Brewing does some great brand ambassador work with, among others, pro surfer Taylor Knox.
These tips will help you start or improve  your bar's Instagram account today. And don't forget to connect with us on Instagram by searching for @Evergreen.technology. We look forward to double-tapping your fun posts!