How to Claim Your Google My Business Page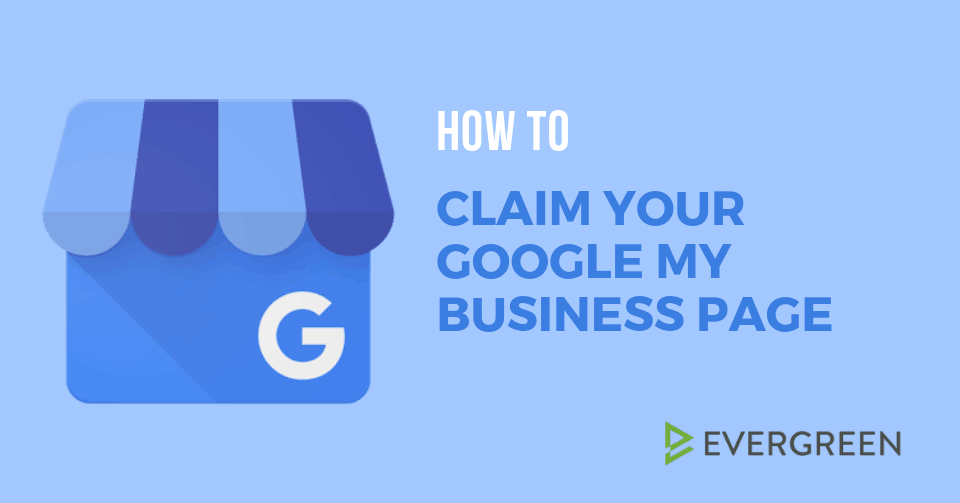 When someone searches for a business online, they're very likely to spend money there. In fact, a full 93% of people searching online end up making a purchase. And if you're a bar or restaurant, that's a big, fat deal. Searches for restaurants more than doubled from 2015 to 2017. That means chances are good that a lot of people are looking for your business online. That's where Google comes in. Your Google My Business listing is critical to your business' search rankings and online presence. But when we checked 877 bar and restaurant profiles, we found that a full 71% had not yet claimed their Google My Business page–let alone used cool, new features like listing a menu or posting updates. If you're one of them, you need to fix this fast. Read on for instructions on how to quickly claim your Google My Business Page and drive prospective customers straight to you.
How to Claim Your Google My Business Page
Step 1: Google your business name. You may need to include your address in the search if your name is similar to another business'.
Step 2: Click the Own this business? link.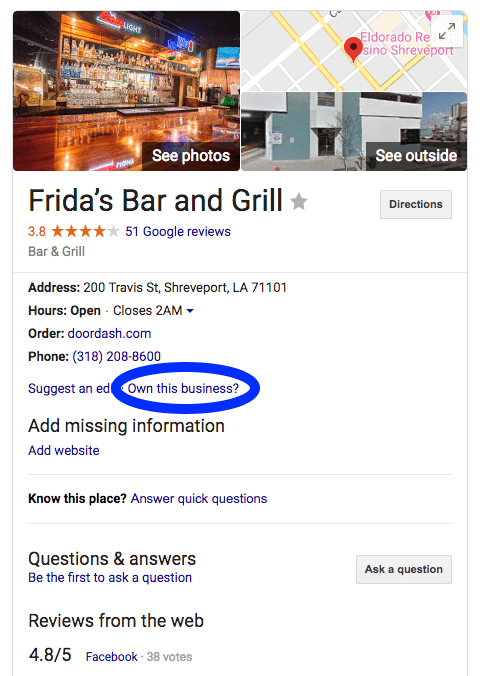 Step 3: Follow the prompts. You will be asked to confirm your business name, address, category (e.g. cocktail lounge, diner, Colombian restaurant) and contact information. 
Step 4: The final step is to verify your business location. Google usually verifies a business' address by sending a postcard with a unique pin number. Once you've received the postcard, simply log into your Google My Business account and enter the pin. You may also be able to request a phone call or email to verify your location.
And that's all there is to it!