TapHunter + Raydiant: Press Release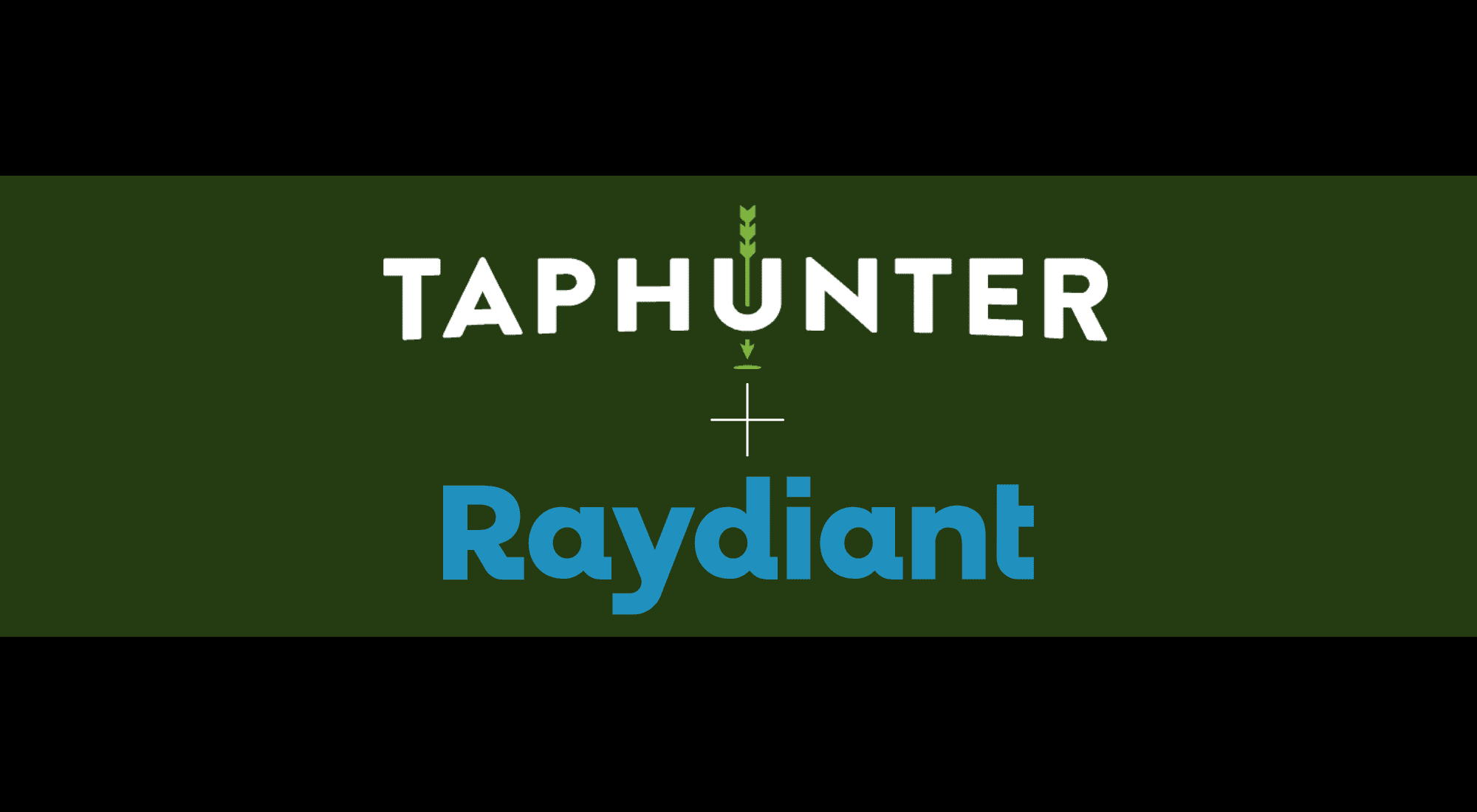 Raydiant and TapHunter Partnership Brings in More Business with Designer, Digital Beer Leaderboards for Breweries, Bars and Restaurants
SAN FRANCISCO, Calif., February 28, 2022 — Digital signage and restaurant management technology provider, Raydiant has announced a partnership with restaurant technology firm TapHunter. The two platform providers will offer technology that allows breweries, bars and restaurants to create a live, digitally managed leaderboard that lists the names and details of popular brews. These customizable, designer leaderboards can be set to show a ranked list of the most popular beers on a local or national level. The technology helps businesses attract and engage more customers while simplifying back-end processes, saving time in the process. Digital leaderboards can be easily designed and updated, so restaurant owners and staff can easily switch out and add menu items, special menus and promotional content, as needed.
"We've seen the success TapHunter customers have enjoyed—some reporting a 20% boost in beer sales after implementing the technology," said Raydiant CEO Bobby Marhamat. "The Raydiant Experience platform is popular with restaurant owners for its ability to increase sales, create a better customer experience, and streamline and automate workflows for smoother restaurant management. Adding the TapHunter platform to our app marketplace builds on this theme with beer leaderboards that educate and excite customers about the top-ranking brews available to them at that establishment."
TapHunter founders and CEOs Jeff and Melani Gordan are also excited about joining forces with Raydiant. "Both TapHunter and Raydiant focus on simplifying the restaurant management experience, and offering easy-to-manage, unique in-location technology that elevates the customer experience," Jeff Gordan commented. "This partnership gives restaurant owners a one-stop-shop where they can enjoy both technologies from one centralized platform."
The TapHunter app is part of the Raydiant app marketplace, and can be accessed and managed from the Raydiant dashboard. Raydiant customers with a TapHunter subscription can easily design beer leaderboards, scheduling and updating them from any device, anywhere, thanks to Raydiant's cloud-based platform. To learn more, or book a free demo, visit raydiant.com.
About Raydiant
Raydiant is the in-location experience management platform of choice for the world's largest brands in retail, e-commerce, restaurants, and more. The platform empowers organizations to create personalized and meaningful end-to-end content experiences that help foster higher engagement from consumers and employee staff, which in-turn increases revenue for clients. Raydiant's plug-and-play, cloud-based solution empowers customers to create, manage, and scale on-screen experiences across 1 or 100,000 locations, saving them time, resources, and logistical headache.
The company works with more than 3,500 brands including First Bank, Dickey's BBQ, Harvard University, The Salvation Army, Red Bull, Chick-Fil-A, Thomson Reuters, as well as the U.S. gourmet burger chain Wahlburgers, owned by Raydiant investor Mark Wahlberg and family. Raydiant acquired Hoopla in 2021 to enable people-first workplaces to broadcast performance updates, recognize wins and share successes to unify communications across their hybrid or remote workplaces. The additional acquisition of Sightcorp in 2021 enables customers to receive anonymous in-store screen engagement analytics on dwell times, viewers, and impressions to help brands increase sales and deliver optimized content while maintaining consumer privacy. Founded in April 2017, Raydiant is headquartered in San Francisco, California and backed by 8VC, Atomic Ventures, Lerer Hippeau, Mark Wahlberg Investments, Bloomberg Beta, Gaingels, Illuminate Ventures, Transmedia Capital, and Ron Conway. To learn more, visit www.raydiant.com.