The Science of Menu Engineering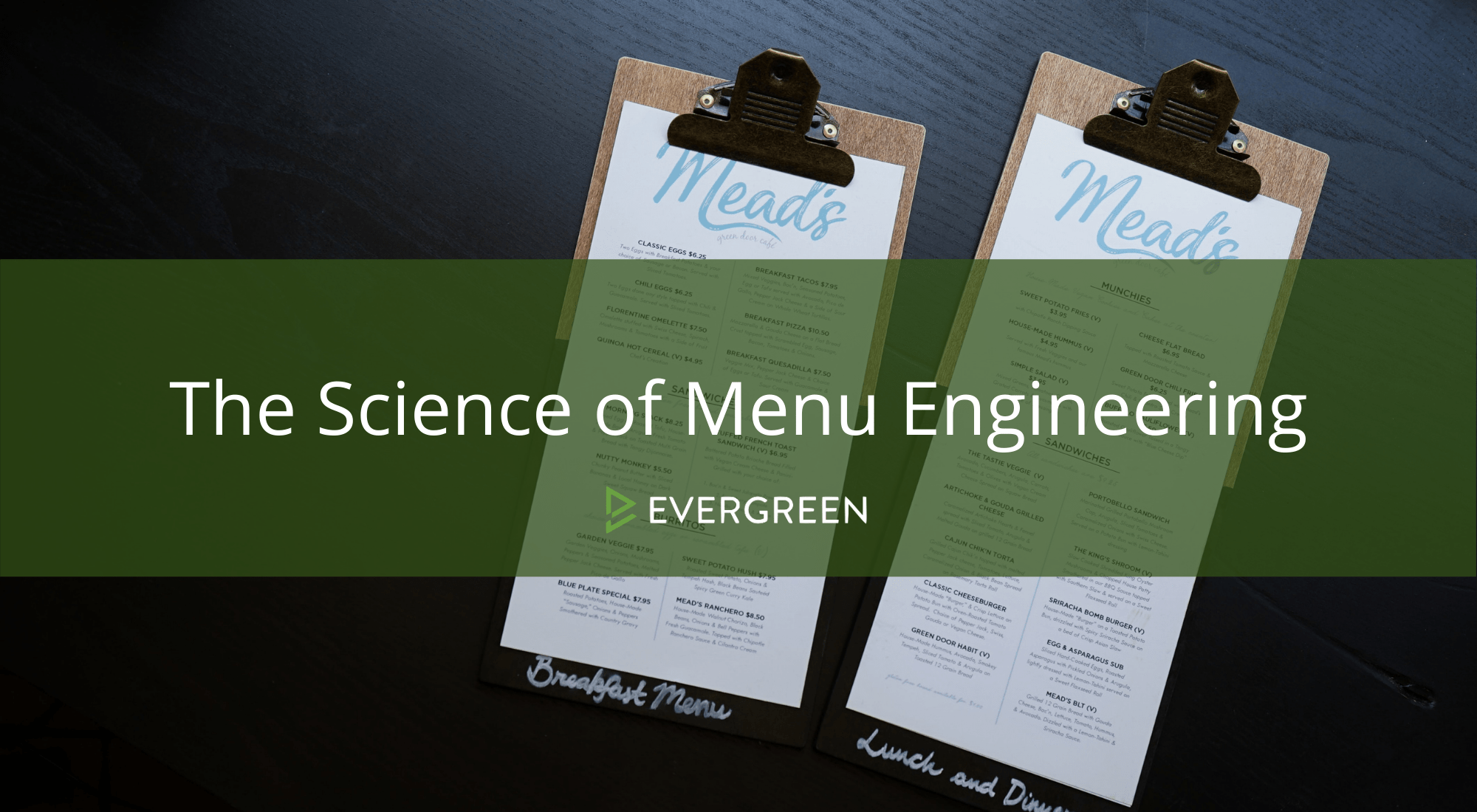 A restaurant's menu plays a pivotal role in a diners' overall experience. In addition to describing options and pricing, the menu also conveys a restaurant's identity. The menu is the one aspect that every customer will interact with. Global restaurant consultant Aaron Allen notes, "It is a product list, price list, guest communicator and brand differentiator rolled into a single document. It should be the best server you have on the floor."
With COVID-19 in play, restaurants have been forced to evolve their strategies and menus in various ways. 28% of restaurateurs are shrinking their menus because of the pandemic. As a result, restaurants are turning to menu design experts to best optimize menus for the "new normal" of dining.
Menu engineering is the practice of analyzing and strategically designing your menu to maximize profits. By highlighting your location's most profitable items in accordance with adopted psychology techniques, you are encouraging your customer's to order higher quality, higher margin selections.
However, re-working a menu is a hefty process; one that involves analyzing every aspect of the menu. Text, typeface, colors, layout, etc., all must be scrutinized and optimized for maximum profitability.
Safely Display Menus with Contactless QR Codes
What's a QR code? QR is short for "quick response." It's a customized square barcode that links to your specific website. Users can easily scan the code from the photo app of any smartphone, and the link will pop up for them to view on their personal mobile devices. This eliminates the need for touching of physical menus.
Regardless of rotation rate, the same QR code will always bring up your current menu. Print once, and the user will always generate the most up to date menu. Save on paper costs while directing customers to your online print menu, website, online ordering link, or draft list on TapHunter.
Everyone loves print menus, unfortunately, the current environment mandates a shift to contactless menus. Displaying a touchless QR code is a modern solution in line with COVID-19 regulations while allowing you to maintain your branding.
Supercharge Your Menus
With restaurant occupancy levels constantly shifting, many establishments are shifting to more limited menus. Why? Because it is more profitable to focus on fewer, higher margin menu options to maximize ROI.
A well-engineered menu can influence customers to consider more expensive dishes. Customer's eyes will gravitate toward different parts of a menu depending on how many pages it is, how it's laid out, etc. The wording of items also plays a role in which items customers may select.
Restaurant consultant Michele Benesch of Menu Men, independent designer, psychology researcher, and general food guru recommends capitalizing on words like "signature," "original," and "famous" to make high-margin items more appealing. She also recommends removing the dollar sign ($) from dish prices since studies show customers spend more when the price is presented as a standalone number.
Evergreen lets you not only create amazing print menus, but also update them without hassle. From font color to icons to specialized imagery, you're in complete control and can customize your menu however you'd like.
Our menu builder gives you the power to create incredible designs showcasing your brand's unique look-and-feel. Features include the ability to list menu items and sections in custom orders, insert watermarks, design backgrounds, select borders, and control font sizes/selections, and more.
You also can control options such as listing the currency sign ($) and decimals ($3.00 vs. $3 or $4.50 vs. $4.5) on your menus. A Cornell study published in the International Journal of Hospitality Management found that diners will spend 8% more when numbers were presented spelled out, or without the dollar sign, since the dollar sign correlates to the "pain" of spending money.
Whether you're swapping out 10 taps, adding a single wine, or altering a food special, our tool updates automatically, so you can just click print. We even offer a database of 300K+ beverages right at your fingertips.
"We print menus everyday, sometimes multiple times a day. Before Evergreen, I had to do this in photoshop and it was taking me 30 minutes a day to keep up. Now, all I do is update my beer list, click print and they take care of the rest. I could not imagine going back to the way it was before."